Tere Bin drama, aired by Geo Entertainment, has garnered a lot of publicity in Pakistan as well as abroad. Fans from across the border are also swooning over the romantic drama filled with unpredictable (and predictable) twists and turns. Especially the lead characters – Murtasim and Meerub – have become extremely popular because of actors Wahaj Ali and Yumna Zaidi's exceptional acting. 
While fans love the actors, they also love the characters and are fully immersed in their world. That's why we have compiled a list of all the cars that the notable characters in Tere Bin appear to have driven. So, buckle in to see whether your favorite characters are also driving your favorite cars!
Murtasim's Cars In Tere Bin
Murtasim has been portrayed as a feudal lord with lots of land and money. His cars reflect nothing less. The very first car that he drives in the drama is a Mercedes C10 2016 model. You can see him driving the car with his uncle when he first visits Meerub's house. 
It's the same car in which he forces Meerub to sit when he sees her fighting on the road in the very first episode. This car keeps making repeated appearances throughout the drama.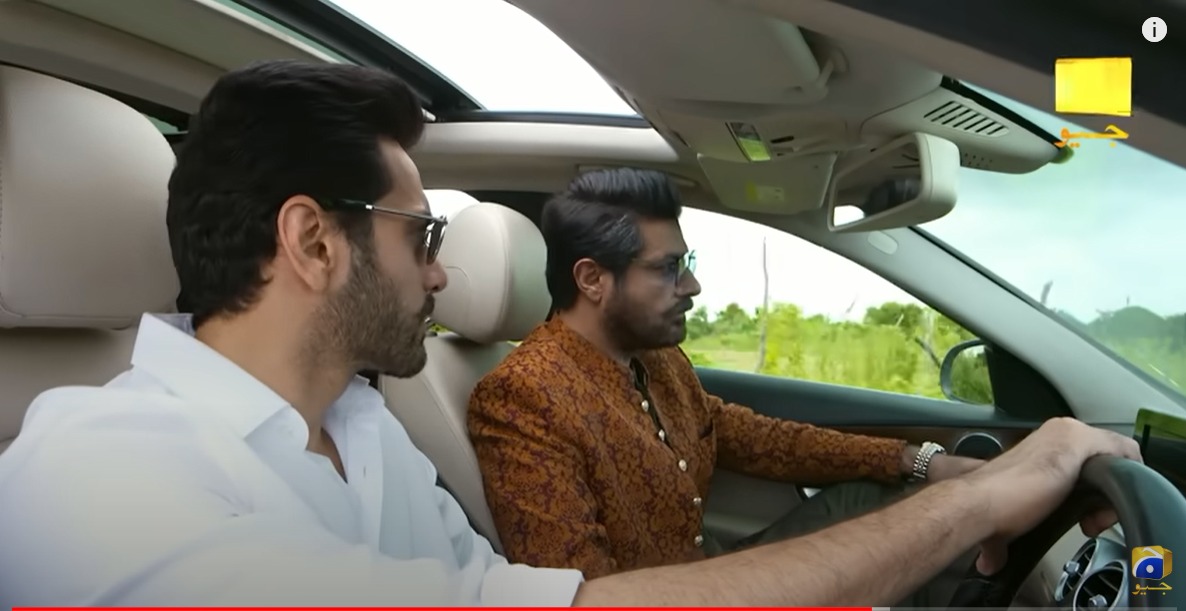 Another ride that Murtasim frequently uses is his beloved Toyota Hilux Revo. This car reflects his status as a feudal lord as he mostly chooses it to visit his village. It is the same car from which Meerub runs out and is kidnapped by Malik Zubair.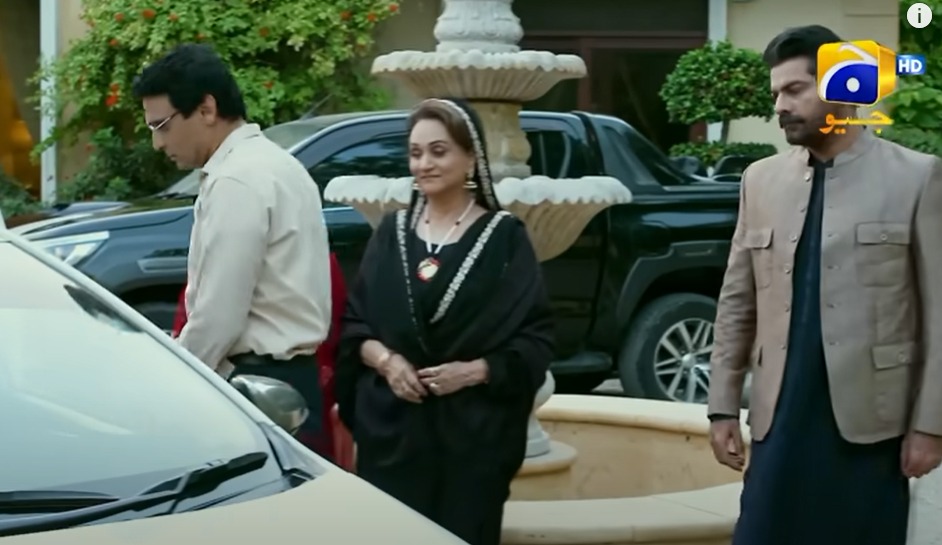 The third car which we see Murtasim driving is a Toyota Land Cruiser V8. This car only appeared once in the drama when Murtasim drove it from his village to his home and got into a life-endangering accident while saving Meerub.

Meerub's Car
Meerub is seen driving cars only twice in the whole drama series. The first instance is in the first episode when she sets out with her maid to fight her abusive husband. E can see her driving the car herself, and it is a Toyota Aqua 2013 model. This car shows how Meerub belongs to an upper-middle-class family that is well-to-do but is still far less financially strong as compared to Murtasim's family.
The second time we see her driving a car is when she tries to escape Murtasim's house to avoid marrying him. She drives one of Murtasim's cars which is a black Honda Civic X. In that scene, Murtasim can be seen trying to catch up to her in his own Land Cruiser V8.

Malik Zubair's Car
Malik Zubair is also a feudal lord, Murtasim's archnemesis, and one of the antagonists of the story. He also drives a Toyota Hilux Revo. This shows not only his own wealth and status but also his financial parity with Murtasim.

Rohail's Car In Tere Bin
Rohail is Meerub's class fellow and friend. Although his scenes in the drama are limited, he asks Meerub to sit in his car and go with him twice. In the latest episodes, he's shown to have a Suzuki Cultus VXL. His car is reflective of his middle-class/upper-middle-class status and explains why he is not strong enough to fight Muratsim head-on.